About
ABOUT US
GeoSolutions is specialized in the processing and dissemination of raster and vector geospatial data with Open Source software according to the standards created by the Open GeoSpatial Consortium (OGC) and the ISO Technical Committee 211, which provide the base building blocks for the INSPIRE regulations. The GeoSolutions team is composed by renowned international professionals with leading roles in some of the main Open Source products for the geospatial field like GeoServer, GeoNetwork, MapStore and GeoNode for which GeoSolutions provides Enterprise Support Services, Subscription Services and Professional Training Services. GeoSolutions counts among its customers more than 200 major national and international government agencies as well as private companies worldwide.
GeoSolutions is an OGC Member since 2016 and USGIF member since 2019.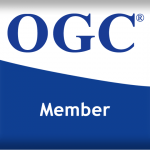 OUR MISSION
Thanks to the wide experience gained in supporting mid-size and large enterprise environments for mission critical projects, GeoSolutions is able to provide highly customized solutions based upon Open Source products with proven reliability in order to respond promptly and efficiently to the customers' needs. The primary objective of GeoSolutions is the integration and the complete interoperability with COTS software and/or pre-existing infrastructures.
LOCATIONS
– Italy –
GeoSolutions S.A.S. di Giannecchini Simone & C.
Registered Office: Via Carignoni 51, 55041 Camaiore (Lucca)
VAT Number and Tax Code: 02036020465 
Phone:+390584962313
Fax:+390584660272
– US –
GeoSolutions USA
Registered Office: 18 Bridge St, Brooklyn, NY 11201, United States
Tax id/IRS: 38-4128512
Phone:+1 (202) 902-9949
Contact page here.