Free Webinar – Set up and Operate a GeoServer Cluster in Kubernetes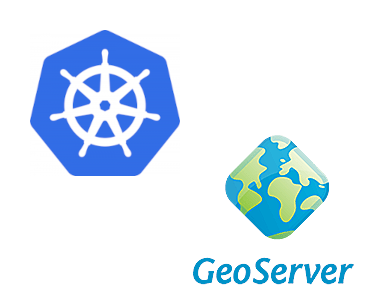 Post Webinar edit –> slides and recording are posted at the end of this page (see the first comment!)
Dear Reader,
Wondering whether you can run GeoServer in Kubernetes? Yes you can! In this webinar we're going to share our experience and guide you through setting up your own GeoServer cluster in K8s. Our Lead DevOps Alessandro Parma, together with our Director Simone Giannecchini, will talk about the pros and cons and give you the information you need to make an informed decision about running or migrating your geospatial applications in Kubernetes and how to approach the migration.
We know that K8s is a relatively new technology for many with a somewhat a steep learning curve. This webinar will be an opportunity to address your questions by experts and have a strategy to start making your first steps towards this kind of deployment.
We will point you to the resources available online to get you going and discuss the various options available. Finally, we will talk about how to approach day to day administrative activities on your cluster and give you some tips on how to monitor it in this new environment.
The webinar will be divided in the following topics:
What is K8s

and how it compares to other container orchestrators like Docker Compose and Swarm. Why should you care about it and why is it becoming so popular?

Can you run GeoServer on K8s and why should you consider doing it? Is it a good match?

Available resources to get you started. From docker images to manifests and helm charts. We'll take a quick look at what's available and give you some pointers to start playing with GeoServer on K8s.
Operating the GeoServer Cluster and performing day to day operations. The includes scaling, troubleshooting and rolling out application updates and configuration changes.
Aggregate

and

Centralize

metrics and logs to keep an eye on your services. How to approach logging and monitoring in this new environment to get insights and keep the system up and running.
We cordially invite you to a free webinar on July 29 at 11:00 am Eastern Time / 3:00 pm GMT by registering at the link below!

Hope to see you virtually on July 29, meanwhile stay safe and keep strong!
Cordially,
The GeoSolutions Team,