GeoSolutions presentations from FOSS4G 2022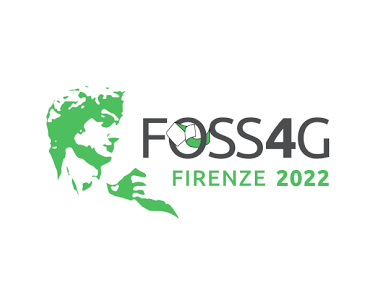 Dear Reader,
in this blog post we are putting together all the presentations our team has given to this year's FOSS4G in Florence. While we are here, let me spend a few words to thank all those who made this great event possible once again, well done!
That said, once videos are uploaded and made available, we will add them as well. So, without further ado, here is the full list, split by product.
MapStore Presentations
MapStore, a year in review

MapStore and geOrchestra, a match made in heaven

Developing with MapStore; creating a custom dashboard to map crime data
GeoNode Presentations
State of GeoNode
GeoServer Presentations
State of GeoServer

State of GeoWebCache

Serving earth observation data with GeoServer: COG, STAC, OpenSearch and more…

Creating Maps in GeoServer using CSS and SLD

Demystifing OGC APIs with GeoServer: introduction and status of implementation

Deploying and operating GeoServer: a DevOps perspective

Styling Natural Earth with GeoServer CSS

GeoServer Feature Frenzy

Mastering Security with GeoServer and GeoFence

Publishing INSPIRE datasets in GeoServer made easy with Smart Data Loader and Features Templating

Processing and publishing big data with GeoServer and Databricks in Azure

Supporting precision farming with GeoServer: past experiences and way forward

The GeoSolutions Team,