FedGeoDay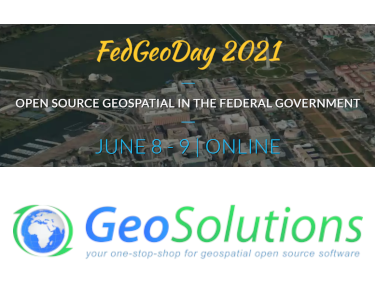 We at GeoSolutions are very excited about supporting FedGeoDay 2021. This meeting embodies our core believes for free and open source software for geospatial (FOSS4G). It's great to have so many incredible speakers that can talk about the experience and importance of open source geospatial in the federal government.
We are excited to be gold sponsors and also to be involved in various activities. We will lead a panel on June 8: Finding FOSS4G Solutions for Building Federal Programs. The panelists will discuss the motivation and process for using FOSS4G solutions when building federal programs, as well as highlight some examples of current and future projects using FOSS4G technology. We will also participate in three training sessions in the morning (eastern time)  on June 9th:
Open Source Geospatial Platform with GeoNode and MapStore
GeoServer Training
Modern Geospatial Cloud Architecture Survey
Registration is available here: https://fedgeo.us/
Hope to see you at the meeting.
Best,
Luis,