Presto disponibile il profilo DCAT-AP_IT per CKAN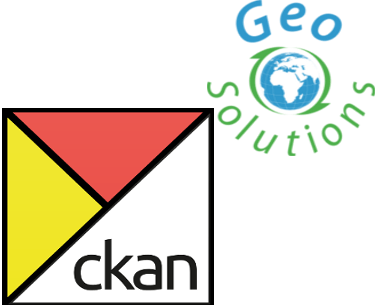 Dear Reader,
We apologize in advance, but this post is for our italian readers (hence in Italian only) to announce that we have reached an agreement for the implementation of the DCAT-AP_IT Metadata Profile leveraging on the CKAN Open Data product.
Siamo lieti di annunciare che il team di sviluppo di GeoSolutions si appresta ad implementare una estensione per il prodotto Open Source CKAN per la implementazione del profilo di metadati DCAT-AP_IT; lo sviluppo è sostenuta dalla Provincia di Bolzano/Sud Tirol e dalla Provincia di Trento in uno sforzo congiunto e verrà rilasciato gratuitamente con licenza Open Source.
GeoSolutions ha sviluppato (o partecipato allo sviluppo) nel corso degli anni una serie impressionante di portali dedicati per la fruizione di dati geospaziali e statistici (sia Open che non) per vari enti in tutto il mondo utilizzando e customizzando il prodotto Open Source CKAN. Solo per citarne alcuni:
Il nostro team di sviluppo ha guadagnato una esperienza senza eguali nella installazione, configurazione e customizzazione di CKAN che garantisce la qualità dello sviluppo che andremo a produrre. E' nostro obiettivo mettere questa estensione a disposizione gratuitamente su GitHub, così come prassi per la nostra azienda dove la filosofia Open Source viene praticata in modo corretto e responsabile e non per un mero risparmio di costi.
Invitiamo tutti coloro che sono interessati a partecipare allo sforzo per lo sviluppo di questa estensione o che fossero interessati ad utilizzare questa estensione ad seguire il nostro
blog
o iscriversi alla nostra
newsletter
; raccomandiamo di visionare anche i nostri pacchetti di supporto professionale
GeoSolutions Enterprise Support Services
 nel caso si volesse usufruire di un supporto attento e qualificato per la messa in produzione di questa estensione. Allo stesso modo vi invitiamo a visionare le informazioni sugli altri nostri prodotti Open Source quali 
GeoServer
, 
Mapstore
 e 
GeoNetwork
.
The
GeoSolutions
team,