State of MapStore Release 2021.01.00 and Beyond – Free Webinar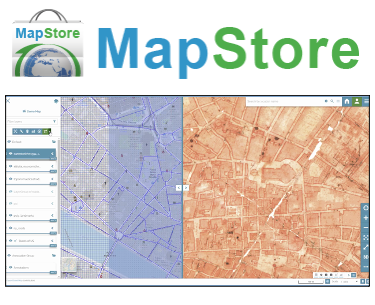 our popular Web GIS Client MapStore just had a new release. This release comes with lots of bells and whistles, the complete information is available in this blog.  We will host a webinar on March 3rd to learn more about the new features, what is coming in the near future, and for you to interact with the core developers of MapStore.
I'm highlighting my favorite new features in this release.
Compare Tool
One of the most useful visual analysis tools is to have the ability to compare two datasets in different periods of time. Two popular ways to present this information are using Swipe and Spyglass. Both provide the ability for you to instantly see the difference of two maps of the same region while moving throughout the map.
Using the Swipe functionality you can easily display two maps my moving a slide bar, that can be configured as vertical or horizontal.
The spyglass allow us to move though the map as if you had a spyglass in your hand. The radius can be changed as needed.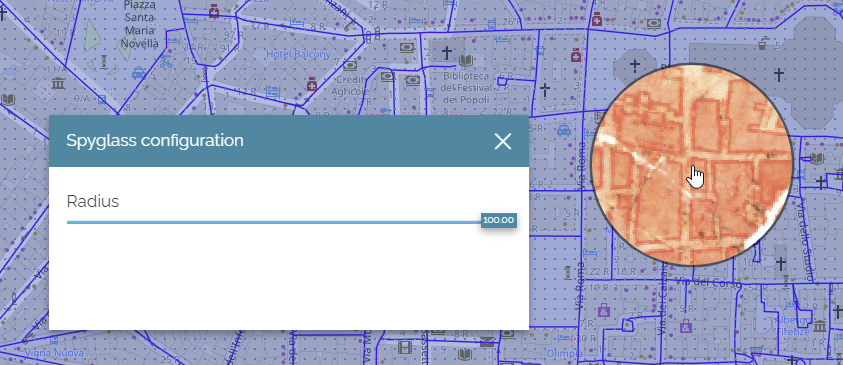 Style Editor
Web GIS tools can bring layers from different web services, but to make beautiful maps and highlight certain features or values it is important that you can tweak the style. MapStore now provides a visual style editor  that allows you to easily apply style rules, symbolizers and other more advanced capabilities to both vector and raster data.
Easier to customize MapStore via an Extension
MapStore is becoming a popular tool used by different communities that don't want to reinvent the wheel. They want to leverage an open source web client that provides robust functionality and suport for OGC standards. 
"But, how easy is it to customize MapStore?"  is one of the questions that we often get. Open Source projects pay great attention to properly architect the software enabling easier participation of contributors. For this reason, we have improved the extension system.
MapStore now uses Webpack 5 Module Federation to easier plugin new functionalities. This hugely facilitates the development of new extensions.  To get started you can play with an example extension or review the detail documentation.
To learn more about the new features and interact with the core developers of MapStore (Lorenzo Natali and Tobia Di Pisa), I cordially invite you to a free webinar on Wednesday March 3rd at 11:00 Eastern Time / 4:00 PM GMT  (check other time zones  here) by registering at the link below!

Hope to see you virtually on March 3rd, meanwhile stay safe and keep strong!
Cordially,
Luis