MapStore Release 2021.02.00 and beyond – Free Webinar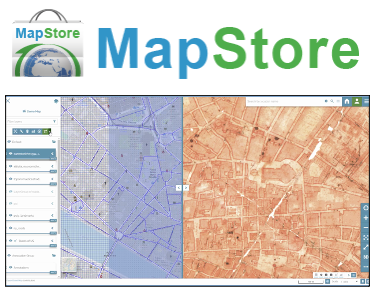 our popular Web GIS Client MapStore just had a new major release , the second one of this year for which complete information is available in this blog. As usual, we will host a webinar on December 7th to learn more about the new features, what is coming in the near future, and for you to interact with the core developers of MapStore. You can register here below for free!

We are now going to highligh our favorite features in this release.
MapStore Theme System
What an amazing new feature has finally landed in MapStore! The MapStore theme system has been significantly improved to enhance the management of themes. The support for custom themes has been also reviewed and improved to easily override the default theme of MapStore and to provide multiple themes to be selected for a context. The Application Context system has now a further step in the wizard where it is possible to select one of the predefined themes and customize it through the UI by leveraging on the CSS variable support.
GeoCarousel section for GeoStory
GeoStory has also been improved through a new type of interesting and powerful section aimed at providing a new type of immersive experience and therefore improving the user experience of telling stories with MapStore. The GeoCarousel section allows the story editor to define his map points of interest through the definition of a list of carousel cards to be presented with an accompanying descriptive content and a geographic location.
Visual Style Editor
The Visual Style Editor of MapStore has now the ability to provide style classifications capabilities also for raster styles including the ability to manage classification rules from the UI.
Performance Improvements
Various optimizations on library loading have been applied and the general loading time improved to make MapStore faster through Tree Shaking an Lazy Loading mechanism. Furthermore, the MapStore build has now resolved previous resource consumption issues.
The bundle size has been reduced of 23% (15% gzipped)
Initial page load few second faster
Now building MapStore does not require a lot of memory and it is much faster (

NODE_OPTIONS=--max_old_space_size=4096

can be removed from build)
Registration information
To learn more about the new features and interact with the core developers of MapStore (Lorenzo Natali and Tobia Di Pisa), I cordially invite you to a free webinar on Tuesday December 7th at 11:00 Eastern Time / 4:00 PM GMT  (check other time zones  here) by registering at the link below!

Hope to see you virtually on December 7th, meanwhile stay safe and keep strong!
Cordially,
The GeoSolutions Team,