GeoSolutions Open to Partnership Worldwide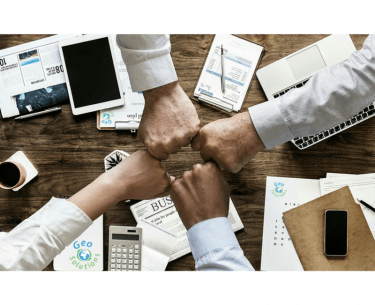 The last year was very excited, since GeoSolutions was able to promote open source solutions,, not only in North America, but in Central and South America. I found that there is a growing interest, from technology integrators, in not only using open source, but also in providing solutions based on Open Source. In particular GeoServer is the technology most solutions providers are interested in, because it has proven to be a very robust server to publish geospatial data.
I'm happy to report that our first official GeoSolutions partner was from Medellin, Colombia, the country were I was born. The company is HyG Consultores S.A.A. They specialized in  the development and integration of geographic information systems using open standards. The partnership will enable HyG  to provide scalable and robust GIS solutions based on GeoServer technologies.
The second partner, RSI Softech India PVT LTD,  was funded in 1985 as the first Indian Geomatics Company. They provide Data Services, Geo Cloud Deployment, Web App, Enterprise Portals Development, ERP Integration and state-of-the-art security solutions to defense and home land security forces across the globe.
It makes me very happy to see that robust and affordable technologies can be placed in countries that probably don't have as much resource as the US to spend in GIS technology.
Why to become a partner?
The partner benefits page contains all the benefits information details. I want to highlight few of them:
Partners can leverage the know how, skills and trusted name of GeoSolutions when bidding for contracts:
Technical and commercial support for offers to potential customers: Partners will be allowed to use the resumes of the GeoSolutions's technical team to participate to tenders by offering the direct technical support of GeoSolutions.
Use of GeoSolutions's logo: Partners will be allowed to use the logo of GeoSolutions  on all media with the selective prior authorization of the GeoSolutions.
Partners get discounts and support hours
Discount to GeoSolutions' offerings: GeoSolutions' offerings (enterprise services, subscription services, custom tailored solutions, and training) will be provided at a discounted rate (10%) to the partners in case they are the final users of the offerings. In case that the Partner acts as a reseller of the offerings to third party companies, the discount will not apply to the final user, but the GeoSolutions will recognize 10% as a sale's commission to the Partner.
Support hours: GeoSolutions will provide 8 hours of initial support to the partner.
There are other benefits such was training, early access to new developments, webinar updates for new releases, sharing of promotional material and more. For more information visit the Becoming a GeoSolutions Partner page. If you want to leverage GeoSolutions name, make your bids stronger, get discounts, etc. please contact us.
Cordially,
Luis