GeoSolutions workshop and presentation at INSPIRE Conference 2018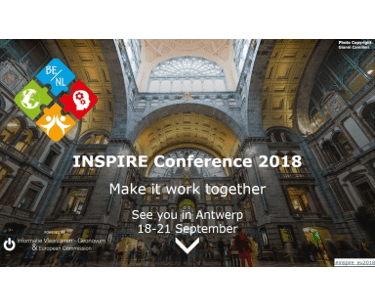 Dear All,
we are writing this blog post to thank all those who attended our GeoServer workshop and presentation, as well as those who talked to us at our booth at the INSPIRE Conference 2018 in Antwerp last week.
The material for the GeoServer is available online here (see the INSPIRE and Complex Features sections) and it requires you to download the training package, available here, that contains all the data and software needed to perform the exercises (find the instructions for getting started here).
As of the presentation INSPIRE services with GeoServer and HALE, where are we? we gave, you can find it here below.
If you are interested in learning about how we can help you achieving your goals with our open source products GeoServer, GeoNode, MapStore and GeoNetwork as well as throw our Enterprise Support Services and GeoServer Deployment Warranty offerings, feel free to contact us!
The GeoSolutions team,