Rilasciato il nuovo plugin RNDT per GeoNetwork 3.10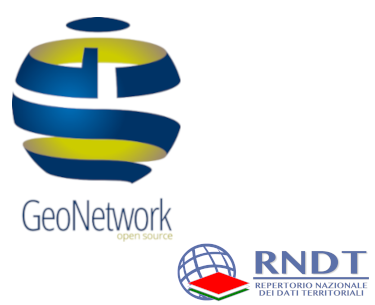 Dear reader,
this post refers to the Italian metadata profile that follows the INSPIRE specification, so the following text is in Italian.

GeoSolutions è fiera di annunciare il rilascio della versione 1.0 del plugin RNDT per GeoNetwork 3.10. A diversi anni dall'implementazione del primo profilo RNDT per GeoNetwork 2, GeoSolutions è tornata sullo sviluppo del plugin per la versione 2 di RNDT che segue le specifiche della Guida Operativa rilasciate da AgID a maggio del 2020.

Molto è cambiato dalla versione del 2014: la stessa piattaforma GeoNetwork è nel tempo evoluta verso una interfaccia più in linea con i tempi; il profilo RNDTv2 ha apportato alcune limature ed è adesso conforme alle linee guida INSPIRE 2.0.1. Come per la precedente versione, si è cercato anche per il plugin RNDTv2 di seguire quanto più possibile la guida operativa AgID per la compilazione dei metadati, in modo da poter avere un riscontro diretto tra ciò che viene mostrato a schermo e quello che è descritto nella guida.

Nella documentazione fornita insieme al plugin, oltre ai passi base di installazione e configurazione, sono anche stati descritti dei casi d'uso per la migrazione da una versione precedente di GeoNetwork.
Sono anche state descritte le incongruenze incontrate sia nelle specifiche sia nei dati ufficiali (in primis nei registri INSPIRE) e come si è proceduto per risolvere questi problemi; in questo modo, se una eventuale successiva revisione delle specifiche RNDT o INSPIRE andrà a migliorare questi punti, si avranno dei punti di riferimento sugli aggiustamenti da apportare localmente sulle varie installazioni.
Si ringrazia la Città Metropolitana di Firenze per la sponsorizzazione del progetto e per aver messo il plugin a disposizione della community. Lo sviluppo è stato effettuato nel quadro della nostra offerta di Servizi di Supporto Enterprise per i prodotti open source di cui siamo sviluppatori, ossia MapStore, Geonode, GeoNetwork e GeoServer.
The GeoSolutions Team,