GeoSolutions is attending GEOINT 2019!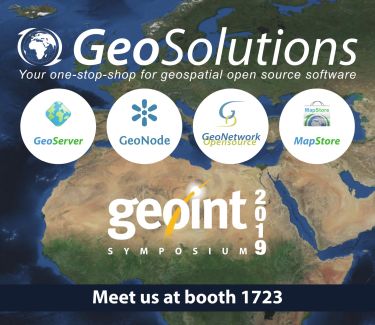 Dear Reader,
GeoSolutions is proud to announce that we will take part in this year GEOINT in San Antonio, USA, from 2nd to 5th of June.
If you are attending and you want to learn how we help our clients all over the world to successfully use Open Source software for the GeoSpatial like MapStore, GeoServer and GeoNode, meet us at booth 1723 (floorplan here); our director Simone Giannecchini and our Sales Manager Eleonora Fontana will be there to greet you!
If you want further information or if you have questions, do not hesitate to contact us.
Looking forward to seeing you in San Antonio!
The GeoSolutions Team,